Training/courses
We provide both in-depth training and short courses/seminars in usability and user-centered design. Learn about integrating usability and user experience work into projects, key issues in user interface design, as well as practical tools and methods.
Improve the way you work with UX and usability
Understand how to create interface designs that are easy to use through a structured and user-centred development process.
Discover how to integrate appropriate activities into your design and development work.
Learn about effective tools and methods for efficiently improving your user interface designs.
Better address your user needs, focus your design effort, improve product quality and rise above your competitors.
Usability Partners provides a range of usability and user-centred design seminars, workshops and courses. These can be tailored to suit the individual requirements of a specific organisation. They can vary in length from several hours to several days, or in some cases can be run part-time over several weeks (depending upon the needs of participants and the depth to which topics are explored).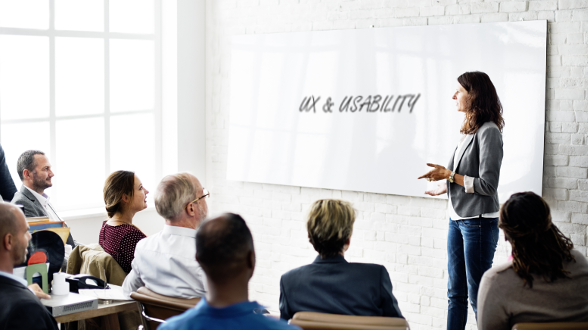 Titles include
"Introduction to UX, usability & user-centred design for development teams"
"UX/usability strategy and process for project managers"
"Web UX - creating sites that work"
"Usability measures and KPIs"
"User-based testing and evaluation techniques"
Longer courses include practical exercises and 'hands-on' activities, which are well suited to designers and developers. Shorter and more focused activities can be tailored to fit the needs of project managers, product owners and key decision-makers.